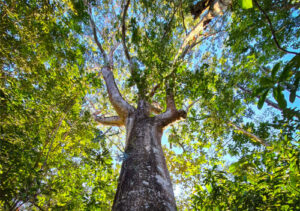 Izabal Wood Company is an integrated forest management and wood product manufacturing company with operations in the northeastern region of Guatemala. Our core values are sustainability, transparency, innovation and shared benefits. We are tropical wood specialists and produce a range of semi-finished wood products for a variety of uses. The company was founded as a response to the pervasive forest loss and land conversion in one of Guatemala's most biodiverse regions. Deforestation, degradation and conversion has been driven by multiple forces: explosive demand for farm commodities such as palm oil, rubber and cattle; under-funded and fragmented public institutions charged with forest protection; rapid population growth coupled with poverty; money laundering associated with the drug trade; and unfettered extractive industry. These forces have largely overwhelmed the public and nonprofit sector response. Blended capital and social entrepreneurship are desperately need to deliver environmentally and financially sustainable solutions.
IWC is an investee company of the Forestry and Climate Change Fund (FCCF) domiciled in Luxembourg. The fund is a unique partnership, seeded with capital from both private and public entities. FCCF's Investment Committee comprises a breadth of leadership spanning conservation, finance and development. IWC receives ongoing technical assistance from Unique Forestry and Land Use GmbH, a leading German forest consultancy, and the Tropical Agricultural Research and Higher Education Center (by its Spanish initials, CATIE), a regional institute for agricultural development and biological conservation in Central America and the Caribbean.
IWC belongs to the Izabal Group of companies. The group, collectively, aims to preserve existing tropicalforests, foster regeneration of degraded and secondary forests, and restore forest landscape by employing a set of management tools that include agroforestry and silvopastoral systems. Its sister company, Izabal Agro-Forest, has restored over 1,200 hectares of degraded pastureland in the Izabal and Peten departments. The farms under its management are leading producers of fine-flavor cacao and plantation-sourced.