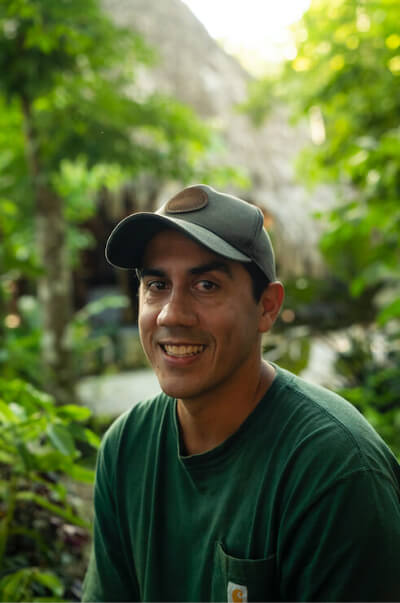 President and Head of Innovation. Juan is a timber and agroforestry operations and investment specialist. He is a co-founder of Izabal Agro-Forest, a developer and manager of climate-smart landscape restoration projects in Guatemala. Juan has consulted for institutional timber management companies in Panama, Honduras, Guatemala and Nicaragua. Juan is a third-generation farmer and the owner of an award-winning agroforestry project on Guatemala's Caribbean. He takes an active role in the Latin American forestry industry and is regularly invited to speak at industry conferences. He is a firm believer that the dominant timber investment model can be improved both as a financial investment, as well as an environmental investment. Previously he worked as a production manager in the movie industry where he managed film crews in twelve major motion pictures and several national television commercials. Juan completed his undergraduate studies at San Francisco State University with degrees in cinema and philosophy. He has completed agroforestry coursework in Honduras Foundation for Agricultural Research in Honduras and CATIE in Costa Rica.
Director and General Manager. Andrew has a background in finance, operations, planning and international development. He is a co-founder of Izabal Agro-Forest, a developer and manager of climate-smart landscape restoration projects in Guatemala. He has extensive forestry management experience in Guatemala, Colombia, Panama, Bolivia, Nicaragua and Brazil. He worked with a Swiss-owned private equity fund, overseeing the forestry portfolio and serving as director of various investee companies, including various service companies and one of the largest-scale teak reforestation projects in Panama. He participated in various transactions, including asset and corporate divestitures and timber sale agreements. He served as a Leland International Hunger Fellow with the Congressional Hunger Center, serving in South America and the US on a variety of food security programs. He consulted to multiple public and corporate clients in California on urban and regional planning initiatives and is a returned Peace Corps volunteer. He holds an MBA from IE Business School where he was a Fulbright recipient, earned a master's in Public and International Affairs at Princeton University, and completed his undergraduate studies at Brown University.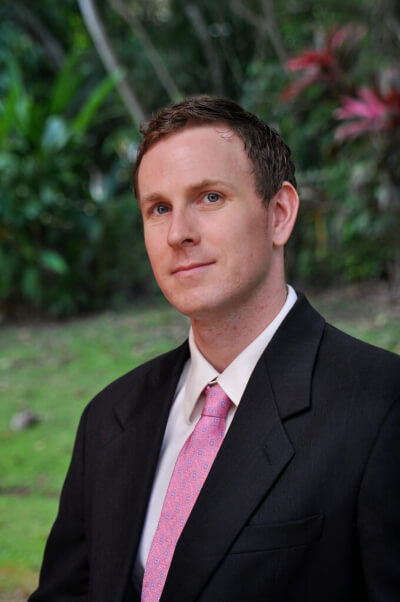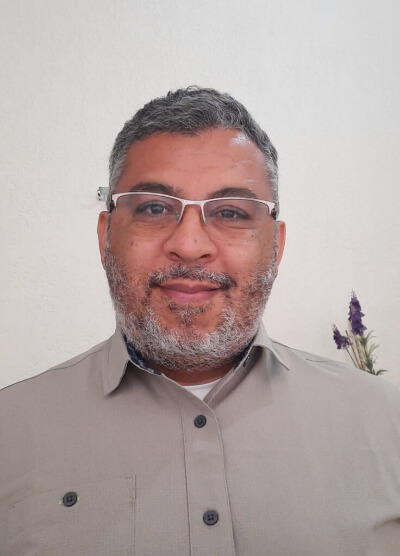 Chief Operating Officer. He worked for 10 years with the Simplemente Madera group holding various senior management positions, including oversight of the company's principal manufacturing plant and the Atlantic coast operation. Otto holds degrees in chemical and industrial engineering at Guatemala's San Carlos University.
Head of Forestry. Javier has served as the regional manager of Izabal Agro-Forest with responsibilities for several large-scale agroforestry, native and exotic species reforestation and silvopastoral projects (water buffalo and Brahman cattle). He has deep expertise in cacao and various other permanent tropical crops. He oversaw and expanded a community outgrowers program incorporating over 500 rural farm households. Since 2013 he has served as professor at the Rural University of Guatemala offering coursework in forestry engineering and agronomy. Javier has a master's in agricultural economics and a bachelor degree in agroecology. He has completed coursework in secondary forest management, forest industry, environmental impact evaluation, and agroindustry. He is a licensed Guatemalan forestry regent.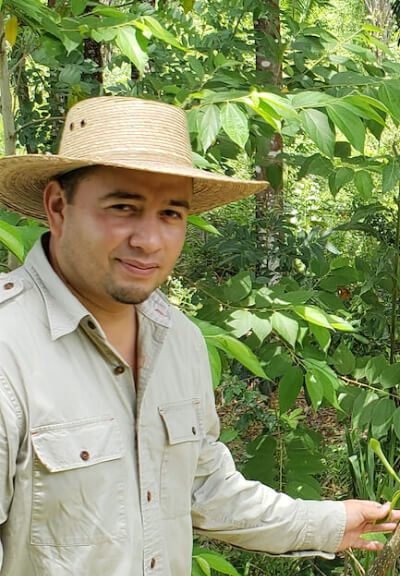 lead of Accounting. Noelia serves as accountant for various companies with the Izabal Group of companies. Prior to joining the group, she worked for various companies in the tourism and hospitality industry with functions in accounting, administration and human resources. She served as the head of accounting for Ecofiltro, an award-winning social enterprise headquartered in Antigua Guatemala, dedicated to the provision of affordable and safe water purification systems. Noelia is a certified public accountant and auditor, obtaining a master's degree the University of Mariano Galvez.
Mapping and Inventory Technician.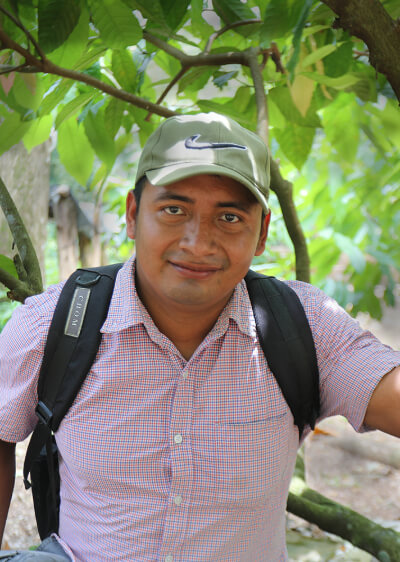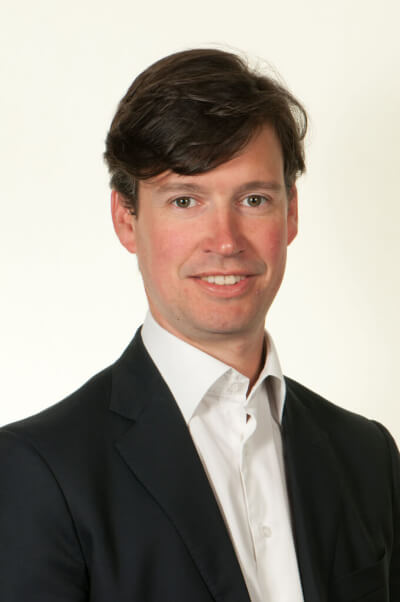 Director. Kaspar is the Managing Director of Investing for Development, the asset management structure of the Forestry and Climate Change Fund. He has a strong background in development finance and microfinance, in particular. He has worked as fund manager of the Luxembourg Microfinance and Development Fund since 2009. Kaspar's background is in finance and he is a chartered accountant of the Institute of Chartered Accountants of England and Wales. He worked at KPMG for 5 years. Kaspar is a visiting lecturer at the University of Luxembourg on social entrepreneurship and is a board member of the International Climate Finance Initiative Luxembourg.
Director and Technical Advisor. Ronnie has 50 years of forestry experience in Central America and studied in Freiburg and Göttingen. He has substantial experience in the management of forests, including natural forests in Venezuela and Brazil. He is board member of forestry companies, president of the Iberoamerican Model Forest Network, and member of the advisory committee of the 20×20 initiative. Ronnie held the Territorial Forests Chair at the Tropical Agricultural Research and Higher Education Center (CATIE).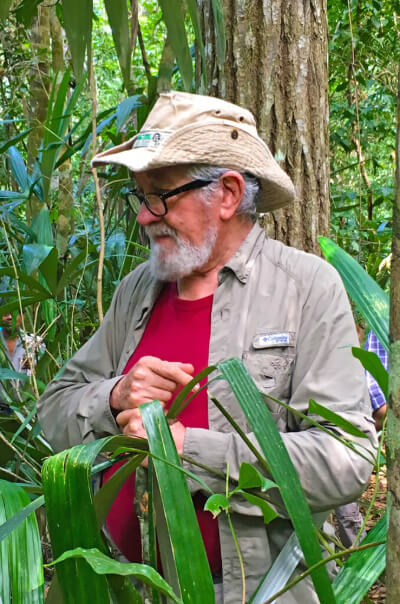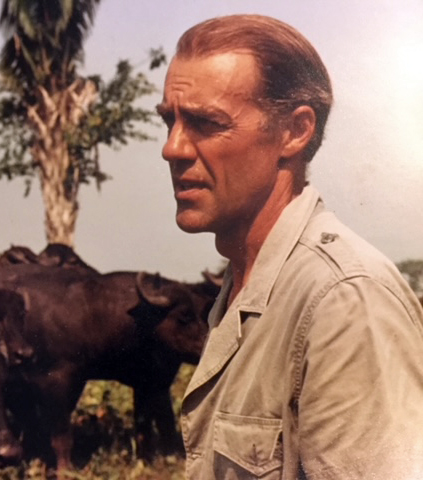 Advisor. Dr. Bronson is former Professor of Archaeology at the Univ. of California at Santa Cruz. He has directed international expeditions for the University of California, National Geographic, UNESCO, Royal Dutch Shell and other institutions. Over the years he has served on the Board of several NGOs dedicated to the conservation of the tropical rainforest, indigenous people and World Heritage Sites. Since 1980 he has planted dozens of native species trees and plants on the farm and research center 'Hacienda Rio Dulce'. In 2003 he and his wife Edna received the Guatemalan National Forestry Institute Award for the best hardwood plantation.
Advisor. Cynthia specializes in technical assistance and governance advisory on social impact investments. She consulted for the Multilateral Investment Fund and Social Entrepreneurship Program, both administered by the Inter-American Development Bank, as well as for CATIE. She previously worked as an investment officer at Omtrix, Inc. where she was part of the team that structured the Higher Education Finance Fund. She worked as investment officer for Latin America at E+Co in the field of renewable energy and energy efficiency. Cynthia holds a degree in business administration from ULATINA and a master's in business administration from ULACIT, both in Costa Rica.