Silk Cotton Tree / Ceiba pentandra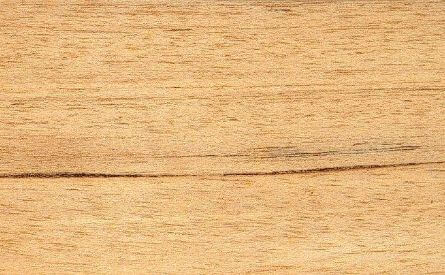 Kapok Tree, Fromager, Pochota, Yaxché, Bonga, Ceiba de lana, Sumaúma, Toborochi.
The ceiba is widely distributed not only in tropical America but also in West Africa and southeast Asia (where it is known as kapok). Ceibas can be found in various types of moist evergreen and deciduous forests, as well as in dry forests and gallery forests. As a pioneer species, it mostly occurs in secondary forests. A very large tree to 60 meters with a straight, cylindrical trunk with diameters reaching 182 cm over large buttresses. The trees produce several hundred 15 cm pods with seeds surrounded by a fluffy, yellowish fiber that is a mix of lignin and cellulose. It was declared the national tree of Guatemala in 1955.
Wood is whitish, pale brown, or pinkish brown, often with yellowish or grayish streaks. Sapwood and heartwood not clearly demarcated. The texture is coarse, the grain interlocked, and the luster low.
Difficult to saw cleanly and to dress smoothly, cut surfaces tend to be woolly, tools must be kept sharp for best results. Machining characteristics include excellent planing and sanding and resistance to splitting when screwed. Shapes and bores poorly but mortises well. Poor nail and screw holding properties. Peels to give good veneers. Seasons rapidly without marked distortion.
Nondurable to white-rot fungus attack but durable to very durable when exposed to brown rot. Susceptible to attack by insects, requiring rapid harvest and conversion to prevent deterioration, liable to powder-post beetle attack, prone to stain. The wood is readily treatable and highly permeable.
Slabs, plywood, blockboard, corestock for veneers, boxes and crates, joinery, boxes/crates, cabinetry and furniture components as well as rafts, canoes, model planes, and utensils.
Ecological & Social Importance
Ceiba is likely a Taino word. The Spanish Conquistadors were impressed by the size of the canoes that the native people in the West Indies and coastal Central and South America made from the ceiba tree. Canoes were hollowed out of tree trunks in a single piece and the largest could carry over 100 men. In Alta Verapaz, the Maya, pre- and post-Conquest, held their councils under the ceiba. The flowers are an important source of nectar and pollen for honey bees and bats, the latter being the primary pollinators of the night-blooming flowers. The seed pod's fiber is used as an alternative to down as filling in mattresses, pillows, upholstery, and stuffed toys. In Central America, the bark is said to be a diuretic and to stimulate breast milk production and the flowers thought to be a remedy for dizziness and headaches.