Chaperno / Lonchocarpus rugosus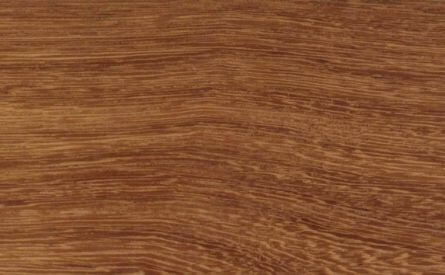 Matabuy, Arripín, Canasín, Masicarán, Chapulaltapa, Dogwood, Jabín, Habín, Palo de Gusano, Carao.
Found along streambanks, tropical woodland and subdeciduous forest below 1,400 meters, chaperno is native to Guatemala, southern Mexico, Belize, Honduras and El Salvador. It's is closely related to the better-known manchiche (L. castilloi) but is somewhat shorter, usually not exceeding 15 meters. Its reddish-purple flowers blossom from June to July.
Heartwood is yellowish-brown to dark reddish-brown, striped with fine laminations of a lighter color and a sharply demarcated sapwood. Texture is coarse, grain straight to irregular or interlocked. Luster is low to medium.
This high-quality wood is fairly easy to saw and works with smooth planing.
The wood is heavy, durable and strong with hardness ratings similar to cedrillo (Guarea spp) and santamaria (Calophyllus brasiliense).
General construction, axles, pilings, tool handles, flooring, furniture components and crossties.
Ecological & Social Importance
Traditionally, a purple dye was extracted from its bark used to color textiles. An intoxicating beverage, known as pitarrilla, is produced from the closely-related balché (L. longistylus) whereby the bark is soaked in water with honey or sugar and fermented. Taken by the Lacandon people of Peten, the milky-white drink has low levels of alcohol.