Caribbean Rosewood / Metopium brownei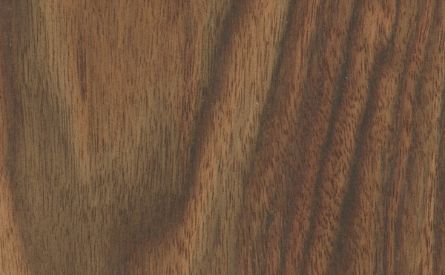 Honduras Walnut, Black Poisonwood, Palo de Rosa, Boxcheché
Chechen is commercially referred to as Caribbean rosewood, Honduras walnut and, in Mexico, palo de rosa (literally "rosewood," although not part of the Dalbergia genus). It's found in Guatemala, Belize, and southeastern Mexico as well as many parts of the Caribbean, including the Dominican Republic, Haiti, Cuba, and Jamaica. Trees reach 25 meters in height and up to 60 cm in diameter. Chechen grows well in areas of forest disturbance, thriving in well-drained soils but also growing well in lowlands with periodic flooding.
Varying from red and brown colors to black green to a brownish-golden hue, often streaked with brownish patterns. Many pieces are figured with swirled patterns when quartersawn. The grain is often straight, but sometimes interlocked. Texture is uniform medium to fine with a good luster.
Fairly easy to work, but machining pieces with interlocked grain may present tearing. Tungsten-carbide and Stellite tipped implements are recommended. Planing and sanding are easy and yield good results. Glues and finishes well. Nails and screws should be pre-bored. While the sap of this tree causes severe skin reactions, similar to poison ivy, the wood does not typically cause any reaction although care should be taken with wood dust.
A very hard species, chechen is resistant to termites and moderately resistant to decay. It has good dimensional stability.
Veneer, fine furniture, cabinetry, flooring, mouldings, turned objects, decorative veneer, and small specialty wood items.
Ecological & Social Importance
In Haiti, the leaves, flowers, bark and roots are used to treat kidney, bladder and a variety of other infections.