Black Cabbagebark / Lonchocarpus castilloi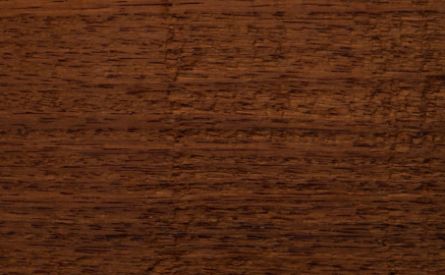 Balché, Chaperno, Macaratú, Sindjaplé, Barbasco.
Manchiche is found throughout tropical Mexico Central America and the Caribbean, particularly in high and medium semi-deciduous forests, often on open hillsides plains at low to moderate elevations. Thrives in well-drained limestone soils, within Guatemala it is found mainly in Peten but also in Alta Verapaz, Quiche and Izabal. Manchiche is a nitrogen fixer and often regenerates densely in areas where the forest has been disturbed due to copious seeding. Trees reach up to 30 meters with trunk diameters ranging up to 100 centimeters with clear boles more than half of total tree height.
The heartwood ranges from cream-brown to dark reddish-brown. The heartwood often has thin stripes of lighter color. Its texture is moderately coarse with a low to medium luster and a straight to interlocked grain. Tangentially sawn surfaces can produce an attractive, striated figure alternating between darker and lighter fibers.
Despite its hardness, manchiche is somewhat easy to work with mechanical tools and has a low silica content. Sanding, turning and planing may be complicated by its interlocked grain. Carbide-tipped implements are recommended.
The wood is reported to be very resistant to fungus and insect attack, including termites.
Heavy construction, decking, flooring, fine furniture, garden furniture, lathed products, tool handles, shipbuilding, and railroad crossties. Decorative veneers can be produced with proper equipment.
Ecological & Social Importance
A natural insecticide called rotenone can be produced from its bark. Unselective in action and quickly biodegrading, rotenone has been shown to kill potato beetles, cucumber beetles, flea beetles, cabbage worms, raspberry beetles, and asparagus beetles, and many other arthropods. It can treat scabies and head lice on humans. It's speculated that the ancient Maya may have used components of the tree to produce an intoxicating beverage.