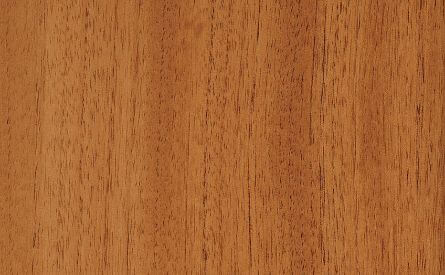 Acajou Rouge, Cédre Rouge, Cedro Rojo, Cedro Amargo, Cigarbox
Cedro widespread in the Neotropics from Mexico to Argentina, including parts of the Caribbean. Trees prosper on rich, well-drained humid sites but are well adapted to a variety of climates of drier and hillier terrain. Trees can reach heights up to 35m and diameters 50cm with wide buttresses. Cedro's name arose when Spanish settlers in the Americas found its scent reminiscent of the Old World cedar (Cedrus). The leaves, when crushed, have a garlicky scent that becomes more intense during flowering. The species doesn't appear in high concentrations in natural forests due to the Hypsipyla grandella moth which bores into its tip. For the same reason, it is rarely established on plantations which are affected by the moth unless properly controlled. Through years of research, IWC's sister company, Izabal Agro-Forest, has developed management techniques that minimize infestation, allowing plantation systems.
The heartwood is pink to reddish-brown when freshly cut, becoming reddish-brown after exposure. Sapwood is sometimes but not always clearly demarcated. Grain is usually straight, sometimes interwoven; texture ranges from fine and uniform to coarse and uneven and luster from medium to high. The wood has a distinctive, pleasant odor, which makes it attractive for jewelry and cigar boxes and cabinetry. In Honduras, the species is sometimes referred to as cigarbox.
Cedro is easy to work by hand and with machine tools but somewhat difficult to bore cleanly. It's easy to cut into veneer but with some tendency for wooly surfaces to occur. Good sanding, nailing and gluing properties; stains and finishes well but gums and oils sometimes are a problem in polishing.
It is a light wood around 500 kg/m3 and relatively soft with a Janka hardness rating of 220 kg. Its heartwood is rated as durable but there is some variability with species. It has good resistance to both subterranean and dry-wood termites but low resistance to attack by marine borers. Wood has excellent weathering characteristics. Movement in service is small.
Cedro is favored for millwork, cabinets, fine furniture, musical instruments, boat building, patterns, sliced- and rotary-cut veneer, decorative and utility plywoods, cigar wrappers, sculpture, artwork frames and cigar boxes. In Guatemala, cedro is used to produce paneled doors, drums and window shutters.
Ecological & Social Relevance
With its copious flowering, cedro is an important species for the production of bee honey. Boiling its leaves, roots and wood is used by indigenous groups for bronchitis and stomach ailments.